The Chicago and Midwest Oracle Users Group met in person on April 20th. Our last COUG meeting was August 2019. Yes, almost three long years. Since then we were introduced to lockdowns, masks, and more webinars then I could ever recall.
Minor Hiatus
The pandemic put a stop to all in-person events. However it was amazing to see the tech communities pivot to provide content in the form of individual webinars and virtual conferences. The COUG even had a special event called the COUG 20 in 2020. This was 20 presentations in 20 weeks. Although, after some time the barrage of virtual events, I felt, came at the cost of burnout to both presenters and attendees.
Back to Business
We met in-person on April 20th. ODTUG and Viscosity North America sponsored our meeting. They provided an awesome venue at the Westwood Tavern in Schaumburg. We had a nice selection of food and drink to choose from. Mostly though, it was nice to be able to talk to folks in person.
Kscope22
The focus of this meeting was re-connecting with our users and learning about the upcoming Kscope22 conference in Grapevine, Texas. It was good seeing a lot of familiar and new faces. We had the pleasure of viewing two Kscope premier videos! which both starred our very own Jim Czuprynski. Here is a link to the videos and I'd recommend viewing them for their entertainment value. 🙂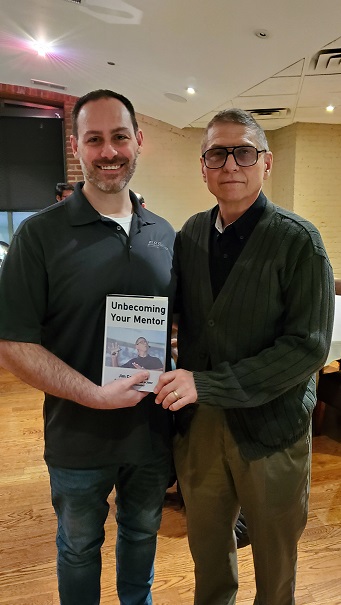 Me and Dr. Jim – Unbecoming Your Mentor
We were fortunate to have three ODTUG board members with us; Tim German, Jim Czuprynski, and Jim Fisherkeller. They each had the opportunity to tell us about the virtues of this wonderful conference. I also said a few words about this conference after attending it in 2019 for the first time. Basically, IT'S A MUST!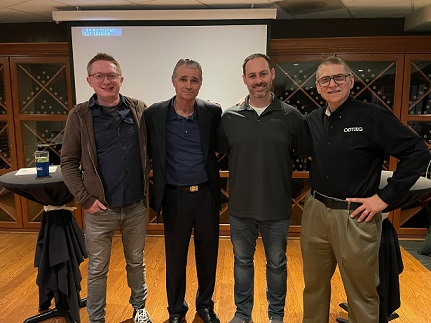 If you are thinking about going to Kscope22, you can receive an additional discount by using the COUG promotion code 3sruazdv .
I will also be attending again this year and have two presentations in two different tracks. I hope to see you there!
Finally, if you haven't already, make sure to sign up to receive our notification of our upcoming COUG meetings.