We had another awesome COUG meeting on August 26th. We held the meeting at my old stomping ground, The Pampered Chef located in the suburb city of Addison. They provided us with a roomy space, free giveaways (The Pampered Chef Water Infuser), and held an appetizer/cocktail hour afterwards for us.
Oracle Ace Director, Rich Niemiec, lead off the morning with a presentation on Innovation, Big Data, Oracle Cloud, IOT and the Future. This presentation was packed with information and left you with a lot of things to contemplate on the future of Oracle and overall technology as a whole.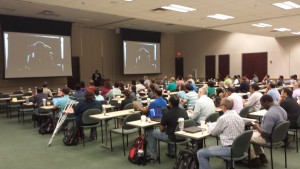 After a short break Rich came back and gave us his second presentation on The Best Oracle Database 12c New Features. If you are wondering about what some of the best reasons of why we should be moving to Oracle Database 12c this presentation pointed it out. New features such as multitenant, adaptive query optimization, invisible indexes, and fetch first X rows just to name a few.  Want to learn about these new features and more?  Go check out the Oracle 12c documentation.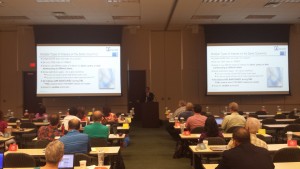 We had a terrific lunch sponsored by Rolta Advizex before Steven Feuerstein led us on our afternoon of PL/SQL fun! Steven spent a little bit of time first presenting on some PL/SQL background before we dove into the new Oracle Dev Gym. The Oracle Dev gym gave our attendees an opportunity to take some PL/SQL quizzes for prizes. After the quizzes Steven went over each of the quizzes and explained the answers. Our users were stoked to have this kind of first hand teaching from the PL/SQL guru himself!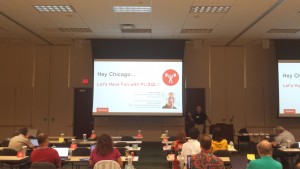 Our meeting was sponsored by The Pampered Chef and Rolta Advizex. Thank you both! For our raffle, we had Steven Feuerstein PL/SQL books provided by O'Reilly Publishing. We also had 10 of these books that were giving away for the top 10 scores in the Oracle Dev Gym. Many stopped by to get them autographed by Steven. Best of all every attendee received a free eBook of one of three of Steven's most popular PL/SQL book. Thank you O'Reilly Publishing! We also had some great swag from OTN (Oracle bottle openers and pens) so thank you very much for that!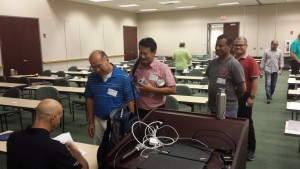 All presentations given by Rich and Steven are available for download on the COUG Web Site.
If you haven't already, make sure to sign up as a COUG member (free!) so you can stay informed of all of our events.